About Laura
Treatment Specializations
*Therapy for Depression
*Therapy for Anxiety
*Recovering from Loss
*Counseling for Work and School Issues
*Therapy for Post Traumatic Stress (PTSD)
*Therapy for Adults with Early Childhood Trauma
*Help with Reducing Stress and Improving Self Care
*Self Esteem and Confidence Building
*Therapy for Family Members of Substance Abusers or Growing up in a Dysfunctional Family
*Therapy to deal with the effects of living through Parental or Sibling Abuse
*Therapy for Medical/ Healthcare /Wellness Professionals
*Understanding and dealing with Narcissistic Personalities in your Life
*Guidance for Relationship Issues - Improving your Half of the Equation
*Consultations


My Clinical Experience and Background:
Family and Individual Therapy
New York City
2004/5 Provided Therapy Services at Full Circle Mental Health Treatment Center, a progressive Bronx Mental Health Treatment Center (Derek Suite, MD www.FullCircleHealth.org).
2006/7 Provided Therapy at Wall Street Neighborhood Counseling Center in Manhattan.
New York Presbyterian Hospital-Cornell Medical Center-Westchester Division, Inpatient Treatment Personality and Mood Disorders
White Plains, New York
2002 - 2004 The Haven - Specialized Acute Inpatient Unit :
Treatment for high profile individuals in need of inpatient psychiatric care (predominantly for Mood Disorders and Psychosis).
1985 - 1991 Kernberg Personality Disorders Inpatient Unit - Year-long Psychoanalytic and Behavioral Inpatient Program for Treatment of Borderline Personality Disorder, Narcissistic Personality Disorder, and Somatoform Disorders.
>Attended Psychiatry Grand Rounds and participated in monthly Personality Disorder Case Conferences with expert MD consultants. Received ongoing clinical supervision (weekly) while working on the Kernberg Unit for six years.
> Developed and Facilitated Psychodynamic and Behavioral Inpatient Eating Disorder Therapy Group on Personality Disorders Unit. Also Co-facilitated task-oriented Peer Support Groups.
>Provided on-going Individual and Group Support in keeping with the Therapeutic Milieu. Had the opportunity to attend and participate in Group Relations Conferences (Group Therapy/Group Dynamic Experiential Training - Tavistock Method) with NYH-Cornell and Harvard-Mclean Clinicians in Holyoke, Massachusetts ('87,'88).
PAX Foundation - Non- Profit Educational Program
Greenwich, CT
1995-2001: Regional Director / Director of Staff and Student Supervision for an International Academic Student Exchange Program Headquartered in Greenwich, CT:
>Provided Counsel, Training and Supervision. Mediated student and family difficulties, helped students with adjustment and separation issues, mental health issues, family and community conflicts over cultural differences. Also Responsible for overall program implementation and management in the Southeastern United States: Florida, Georgia, Alabama, Mississippi, North and South Carolina.
>Developed New Program/Territory of Hawaii (Independent Project):
Successfully created and implemented program on four major Islands of Hawaii: Maui, Kaua'i, O'ahu, and The Big Island of Hawaii.
>Role included traveling to many areas of the Southeastern U.S. and Hawaii to hire / train/ supervise staff and maintain overall program.
Therapeutic Groups at The Bedford Prison:
Bedford Hills, NY
>Facilitated "Parenting from a Distance" Support Group, co-lead with inmate
>Member of Improvisational Acting Group: Performed skits designed to provide Psychoeducation for inmates, re: Substance Abuse, Domestic Violence, Family Dynamics
Home Visit Support Services:
Westchester County, New York
>CPAC: Child Abuse Prevention Center of Westchester - Provided In-home Support for Parents.
>JCC: Jewish Community Center of Westchester - Provided In-home Assessment and Support for home-bound Jewish Seniors in Yonkers, New York.
Additional Training and Accomplishments:
*Psychoanalytic Training (5 years Clinical Training 2007-2011) at Westchester Institute in Bedford, New York
*EMDR I and II, Trained with Laurel Parnell, PhD
*Trauma, PTSD and Dissociation Coursework with Elizabeth Howells, PhD via ISST-D: International Society for the Study of Trauma and Dissociation.
*Founding and Former Chairperson of ISST-D Westchester Chapter Group for Clinicians.
*Nominated "Student of the Year" at Fordham University - Graduate School of Social Services.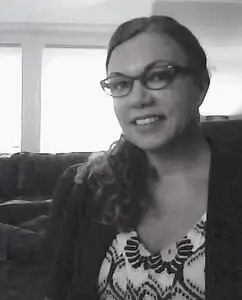 Important to note: I am not currently taking on clients. Please see www.PsychologyToday.com for other Katonah Therapists.